Hancock Prospecting has a long and proud tradition of supporting our country's athletes. Hancock Prospecting is principal partner of four Australian sporting organisations, and HPPL's Executive Chairperson gives her time to be Patron of these four sports.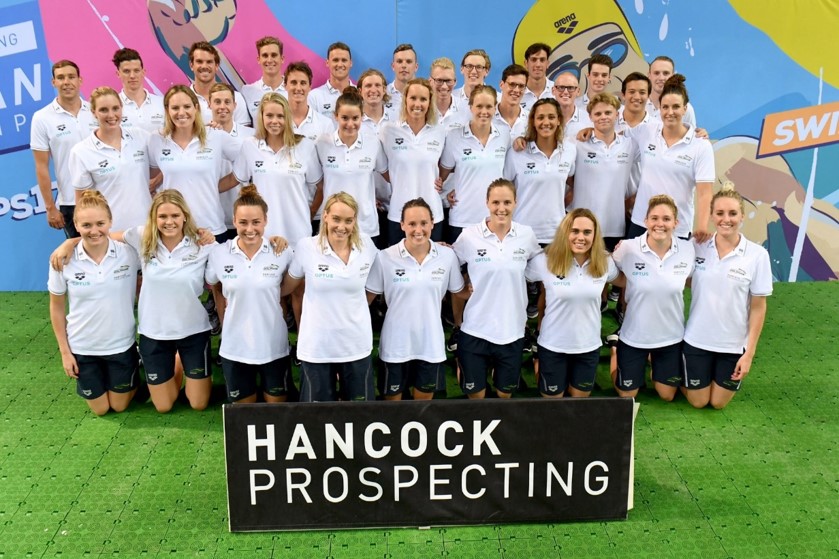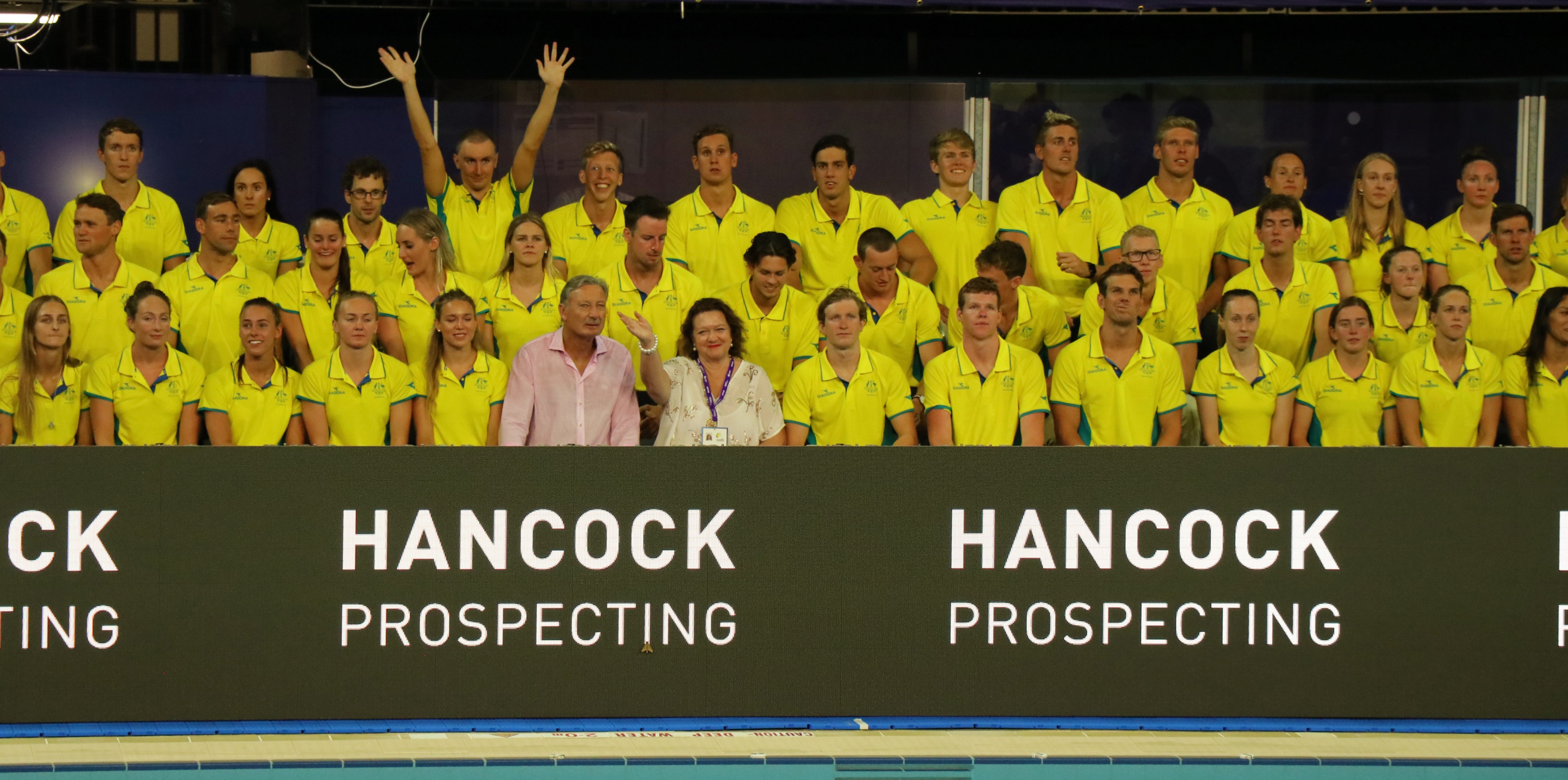 Hancock Prospecting has supported swimming at the elite level for more than 20 years, starting with swimming at a state level in the early 1990s by way of the Hancock Family Medical Foundation Inc.
Synonymous with the Australian spirit, swimming has been an important driver of our national pride throughout our history.
Swimming is a sport that encourages dedication, perseverance and hard work, qualities that help to create role models and leaders, needed for our countries future.
Hancock Prospecting is proud to be Principal Partner of the Australian Dolphins Swim Team, and has extended this partnership for a further four years through to the Tokyo 2020 Olympic Games.
Continuing its long-term association with Swimming WA, Hancock Prospecting is delighted to be the Principal Partner and Platinum Sponsor of Swimming WA, a partnership which has spanned more than 20 years.
Volleyball is in the top ten most participated sports in Australia, and Hancock Prospecting is pleased to have supported Volleyball Australia since 2013. Hancock's Executive Chairman also accepted becoming Patron of Volleyball Australia in 2013 and gives her time in an honorary capacity.
The partnership has allowed the sport to recruit star coaching appointments in recent years, expand its women's program both indoor and beach volleyball, and has seen the women's beach team climb the ranks from 14th to 5th in the world. Notably, the partnership has enabled the sport to continue to fund the elite women's indoor volleyball program, which receives no funding from the Australian Sports Commission.
The Hancock Group will continue to support volleyball for a further four years through to the Tokyo Olympics in 2020. This partnership will continue to provide new opportunities for athletes from school age through to the elite level of the game. It will also enable a new Centre of Volleyball Excellence for women at the Australian Institute of Sport to open its doors.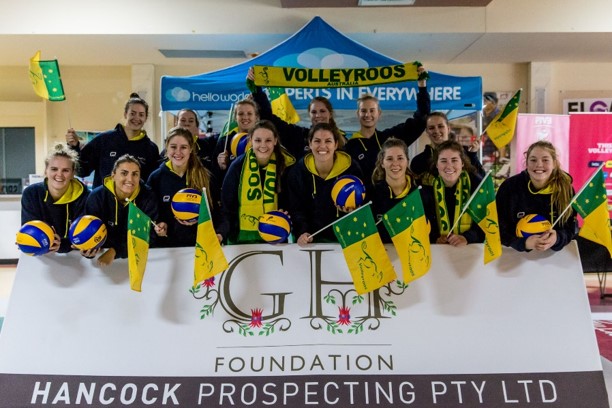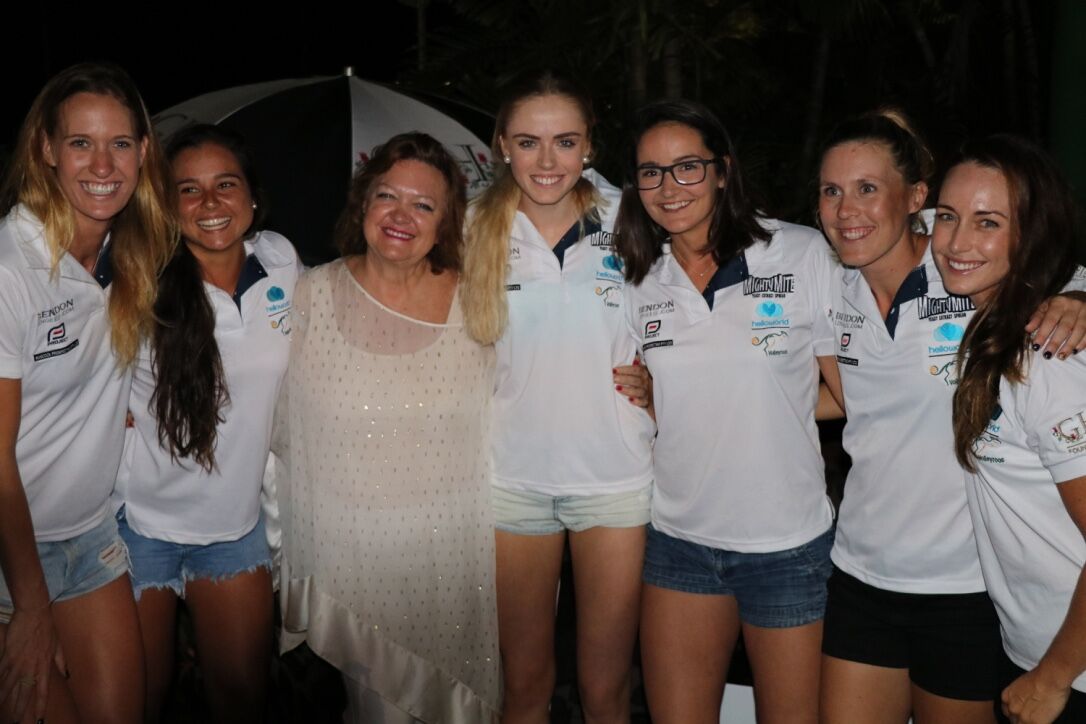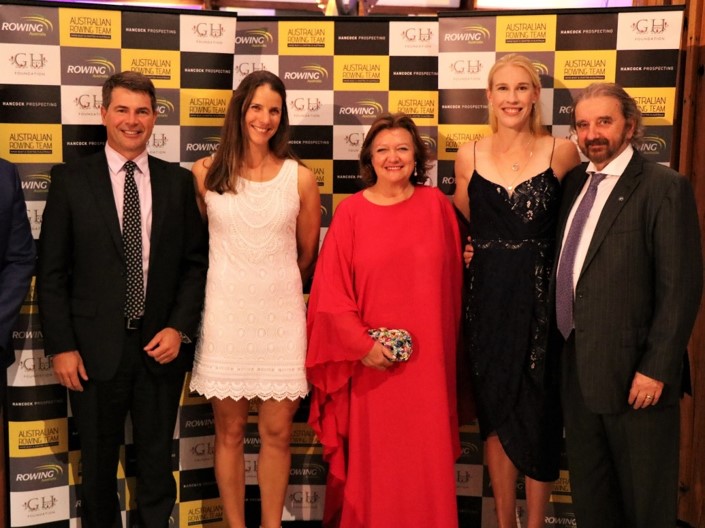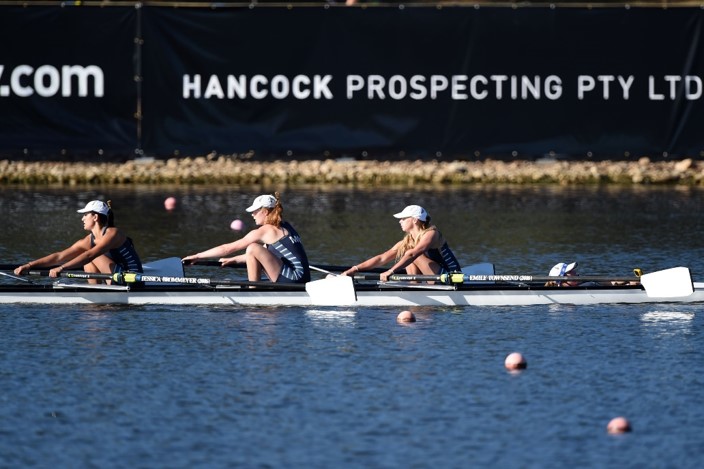 Hancock Prospecting partnered with the Australian Rowing team in early 2016 to become the official partner of Rowing Australia, with a specific focus on supporting key preparation activities leading up to the Rio Olympics. The partnership saw Hancock Prospecting announced as naming rights granted for the team's Destination Gold pre-departure camp in Canberra, bringing together the entire Australian Rowing team in Australia prior to leaving for competition.
Upon commencement of the Rio Olympic Games, Hancock Prospecting extended its partnership for a further four years as the first ever Principal Partners of Rowing Australia, extending until the Tokyo 2020 Olympic Games, with HPPL's Executive Chairman continuing her role as Patron of the sport.
This deal will provide a significant investment to Rowing Australia's new high performance plan CampaignNumberOne, which represents a steep change for the sport, with the introduction of two centralised national training centres and state based pathway programs to develop Australia's future talent.
In October 2017, the Hancock Prospecting Women's National Training Centre in Sydney was opened. This new purpose-built high performance facility further invests in the future of women's rowing.
Synchronised Swimming Australia
After supporting Synchronised Swimming at a state level for several years, in 2015 Hancock Prospecting moved to extend its sponsorship to the national level.
Hancock's funding has assisted the team to run various training camps across Australia and to participate in many international competitions. At the World Championships in Kazan in Russia 2016, the national team qualified for the Rio Olympics.
Upon conclusion of the Rio Olympic Games, Synchro Australia announced a partnership with the Hancock Prospecting Group as Principal Partner of Synchro Australia. Gina Rinehart is continuing her role as Patron of the sport and mentor to the athletes.
This transformative collaboration is even more notable, given the sport does not receive funding from the Australian Sports Commission.
The terms of the partnership include official naming rights to all national Synchro Australia events and the World Junior Championships in 2018.