Pioneer of the
Australian Iron Ore
Industry
About the Hancock Prospecting
Built on a long and special history of investing and risk taking in Australia, Hancock Prospecting Pty Ltd (HPPL) is an independent, privately owned Australian company that has a proud history with the Pilbara and the iron ore sector, and is one of the longest continuous owners of cattle stations in Australia.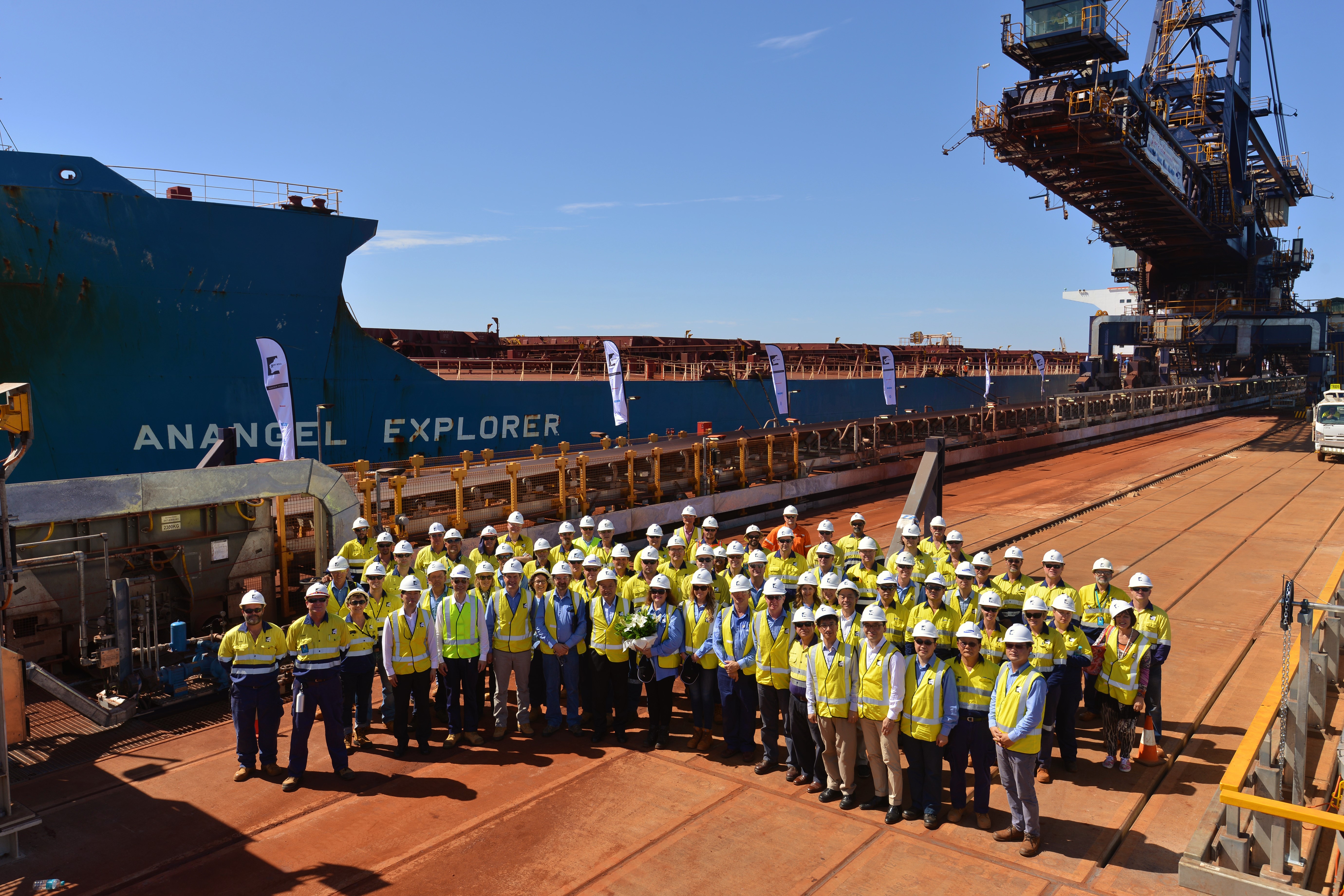 Under the leadership of the Executive Chairman, Gina Rinehart AO, HPPL (including its majority ownership in Roy Hill) has grown into one of the most successful private companies in Australia's history, and is a diversified company with interests in iron ore, coal, beef, dairy as well as continuing mineral exploration and development.
Hancock's mission is to bring some of Australia's mineral resources and agricultural products to market.
HPPL's founder, Lang Hancock, is recognised as discovering iron ore in the Pilbara in 1952 during his "flight of discovery" and for spending more than eight years of his life endeavouring to persuade the Australian and state government to lift their respective bans on export and tenements, which had stymied the iron ore industry. He was hence credited with pioneering the iron ore industry in the Pilbara, and became known as the flying prospector, being the first in West Australia to use light fixed wing aircraft to explore successfully for minerals. A progression of ten major iron ore mines (the first in 1966) have been developed from original Hancock discoveries, earning the Hancock and Wright partnership royalties, which they together, or HPPL separately, have as Lang Hancock used to say, then sunk into more exploration and holes in the ground.
Under Mrs. Gina Rinehart's chairmanship, in December 1992 HPPL organised a State Agreement to gain security for the Hope Downs tenements, under which security HPPL could then proceed to dedicate and invest its money and focus in further exploration and studies. In July 2005, after HPPL had undertaken bankable feasibility studies for two projects at Hope Downs 1 and pre-feasibility studies for Hope Downs 4, in addition to other exploration and studies, HPPL entered the Hope Downs Joint Venture with Rio Tinto, a 50/50 joint venture. First production from Hope North began in late 2007, followed by the creation of Hope South a year later, both at Hope Downs 1, and eventually, several years later, commencing the Hope 4 mine.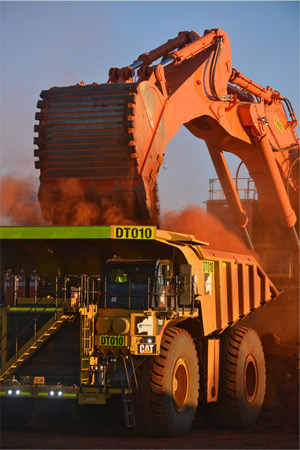 Roy Hill is Hancock Prospecting's majority owned US$10 billion mega iron ore operation, which has successfully ramped up production to become Australia's single largest iron ore mine producing 55 million tonnes of ore per annum.
The Roy Hill story is an incredible one, dating back many years. Mrs Rinehart acquired the Roy Hill tenements in the early 1990s after her father's passing and after BHP Billiton dropped them. Notably, all professional advice at the time insisted that the tenements were of little value, urging Mrs Rinehart to abandon the project. To her credit, she forged ahead with her dream to build, own and operate a first-class major iron ore mine in one of the world's premier iron ore provinces, the Pilbara, creating jobs both directly and indirectly, for thousands of people.
With its own integrated high-grade iron ore mine, 344km heavy haul railway system and purpose built port facilities, this project has marked a number of impressive firsts such as launching Australia's first and only fleet of pink mining trucks dedicated to breast cancer and its sufferers, and has achieved a female participation rate above the industry standard.
HPPL remains the majority owner of Roy Hill Holdings with a 70% equity interest, with the remaining 30% equity interest held through consortia comprising Marubeni Corporation, POSCO and China Steel Corporation.
Hancock Prospecting pledged investment in 2016 into Sirius Minerals PLC brought together the mining and agricultural arms of the business. Sirius is a UK based listed natural fertiliser company which owns the world's largest polyhalite resource and is developing a new and natural product which is relevant to Hancock Prospecting focus on agriculture.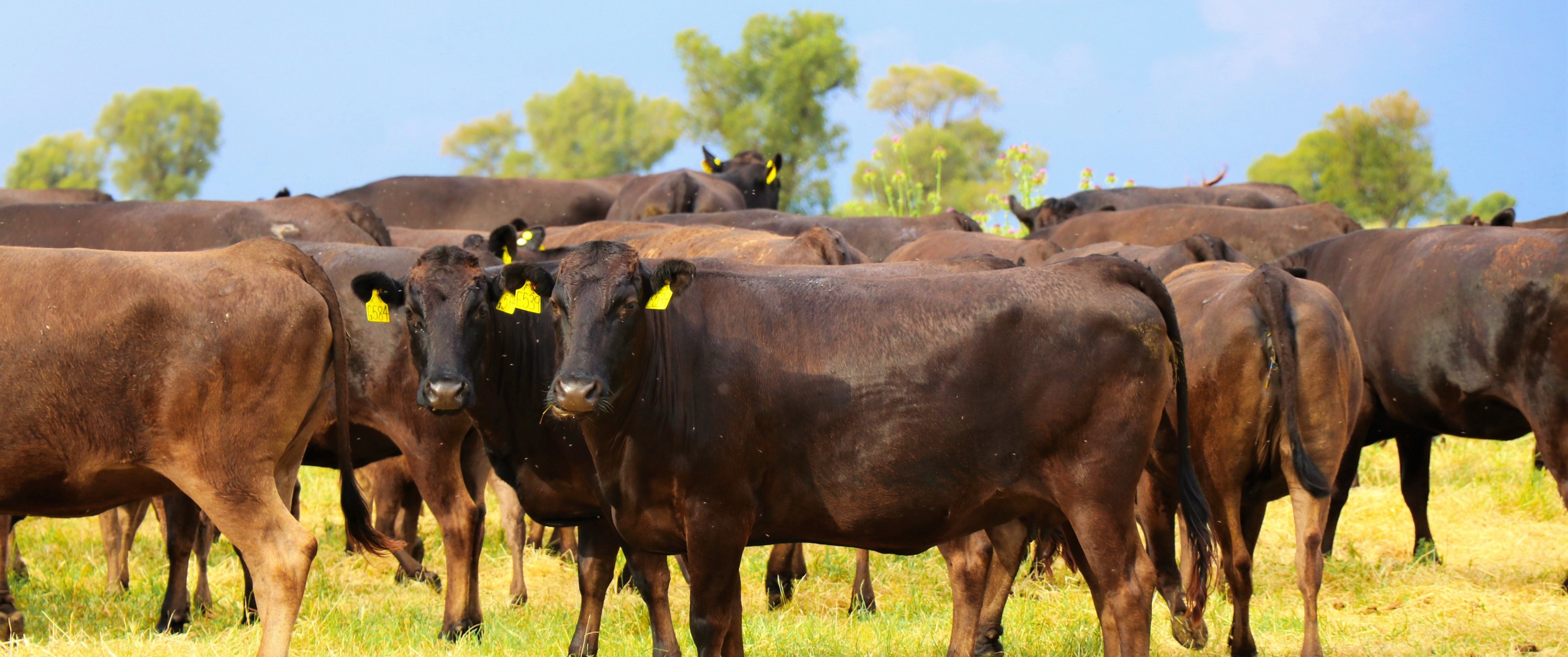 Executive Chairman since 1992, Gina Rinehart has overseen Hancock Prospecting successfully develop Hope Downs and Roy Hill and diversify into beef and dairy, while continuing exploration for other minerals also. HPPL now has ownership interests in multiple premium cattle stations in the north west of Australia including Mulga Downs, Fossil Downs, Liveringa, Riveren, Nerrima, Inverway, Aroona and Willeroo.
HPPL's majority joint venture purchase of S. Kidman & Co in December 2016 marked a historic occasion for the company. The acquisition retained an iconic Australian business in majority Australian ownership and echoed the pioneering spirit of Kidman's founder, Sir Sidney Kidman – who himself had been in partnership with Mrs. Rinehart's maternal grandfather, James Nicholas.
Further developing the investment in agriculture, HPPL has expanded its interest into wagyu beef, producing premium branded beef product for the domestic and overseas markets and partnered with award winning Bannister Downs Dairy, which is now building significant new facilities and expansion.
HPPL plans to invest cash flow from its beef operations to continue to grow and develop its agricultural business to become a leading beef and dairy business in Australia.