Pioneer of the
Australian Iron Ore
Industry
Board and Senior Management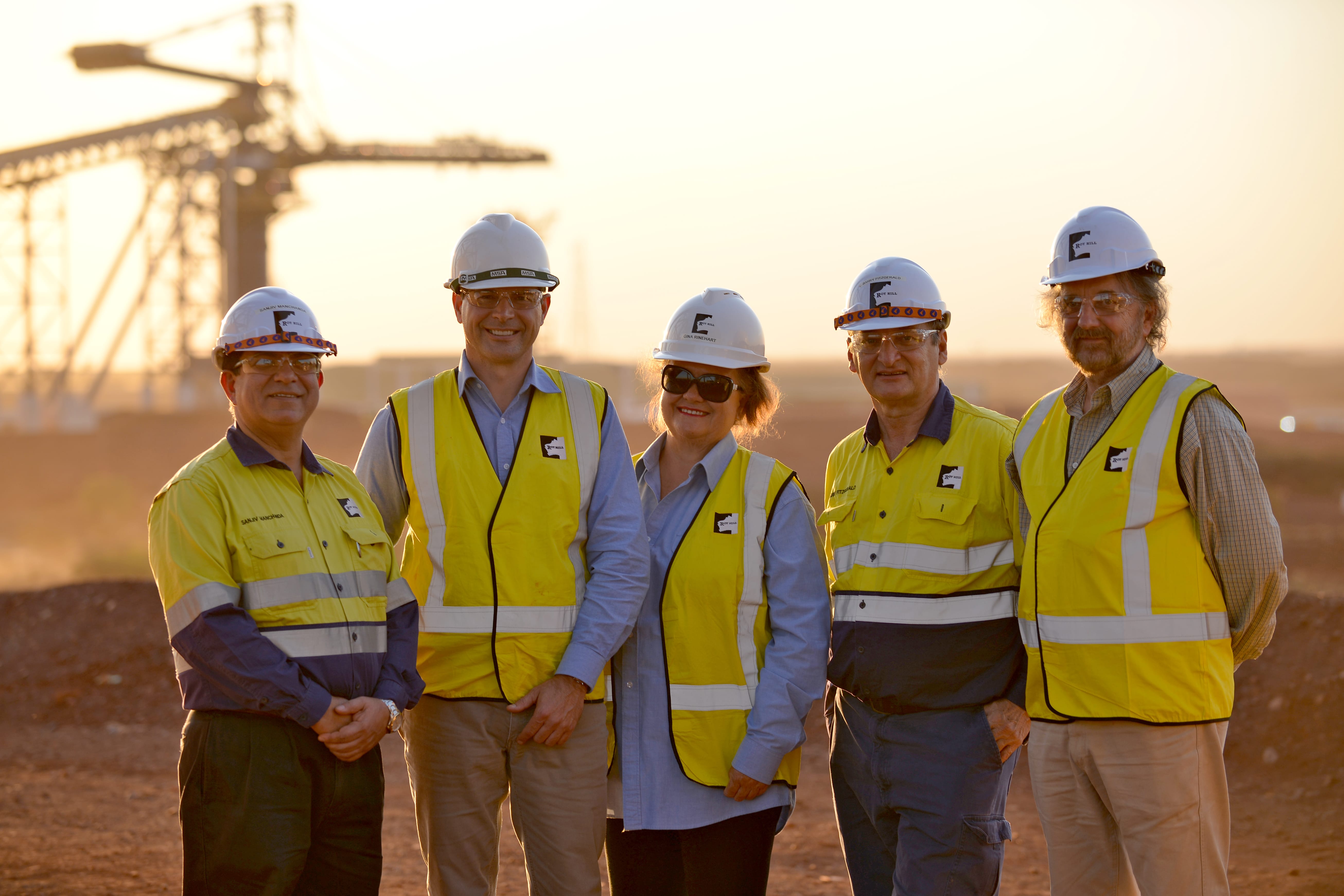 Hancock Prospecting's Executive Committee is responsible for the management of the Group and its business ventures.
The Executive Committee is made up of: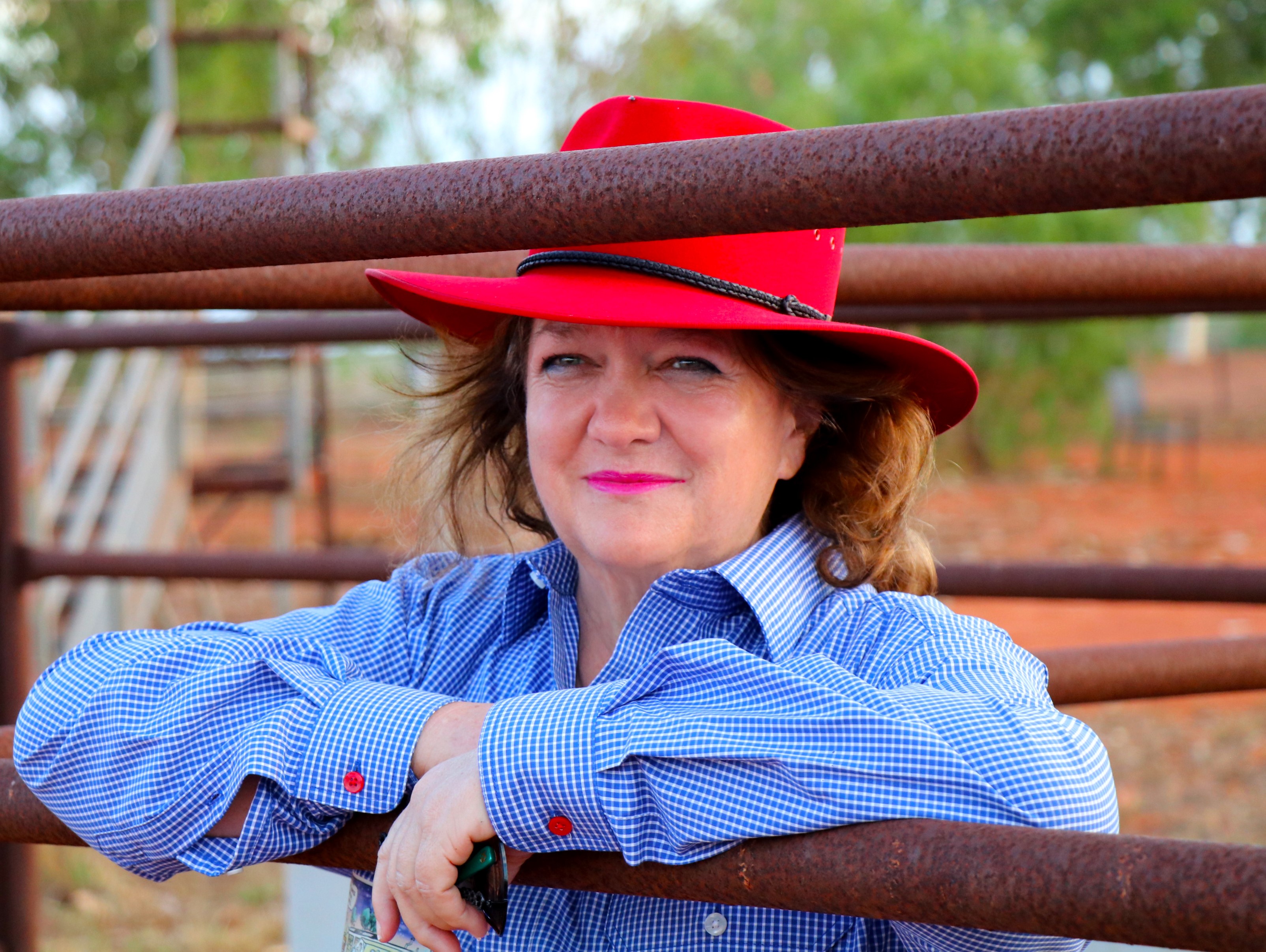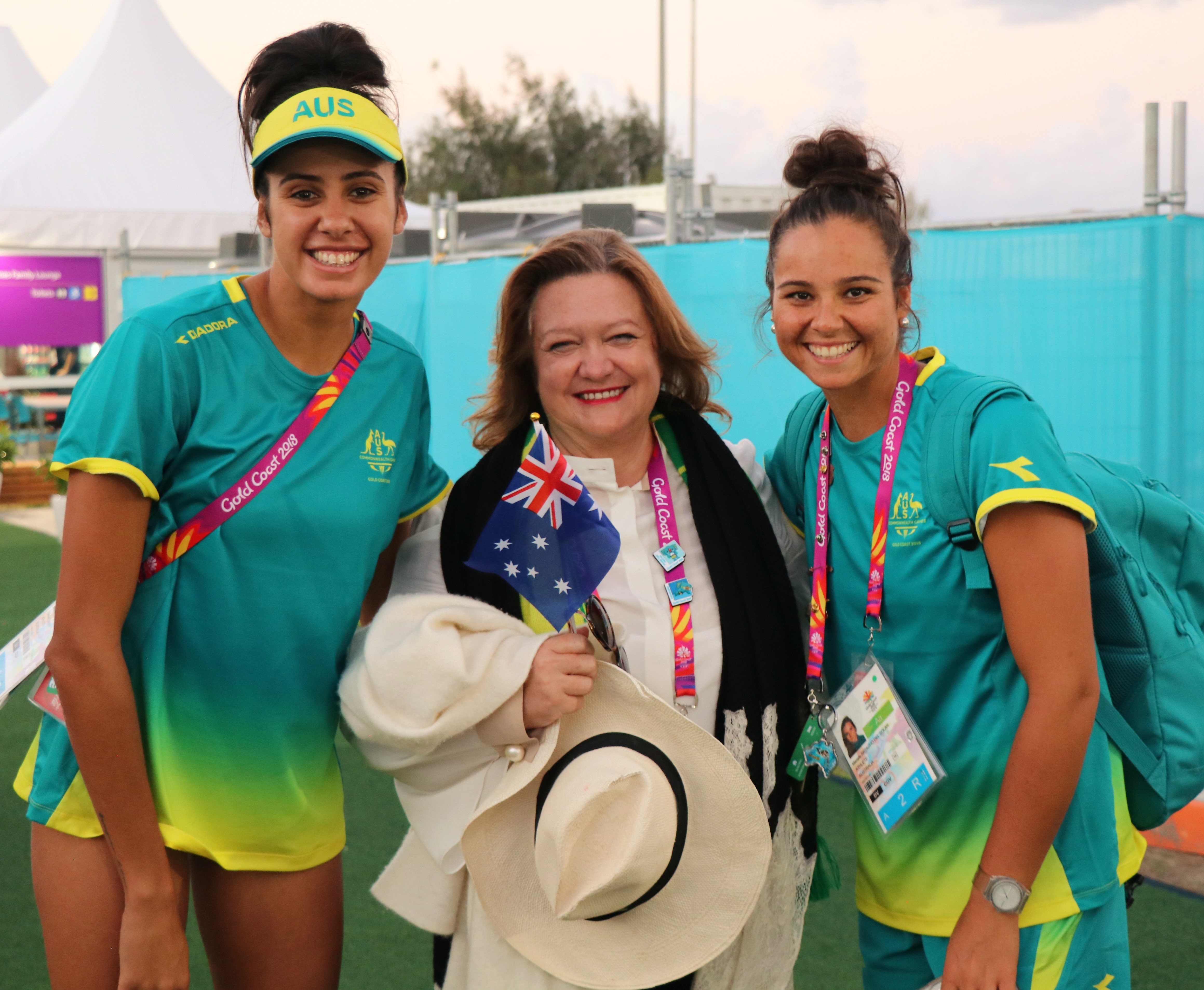 EXECUTIVE CHAIRMAN
HANCOCK PROSPECTING GROUP, ROY HILL, S. KIDMAN & CO
Gina Rinehart is a leading figure in the mining and agricultural industries in Australia. She is also a leading figure in Australias Olympics efforts, (being patron of 4 teams and the largest single non-government contributor to the Olympic effort in Australia's history ), and has received the rare honour of an order of merit from the Australian Olympic organisation for her contribution.
She was born in Perth on February 9th, 1954 and spent her childhood between the Pilbara, in north-west Australia, where she lived with her parents on large sheep and cattle properties in the remote and rugged region, then from 8 years old attending boarding school at St. Hilda's Anglican School for Girls in Perth.
Since becoming Executive Chairman of the Hancock Prospecting Group in 1992, Mrs Rinehart has transformed the Group from one that was in difficulties and financially troubled to a very successful industry-leading innovator, providing employment to many across the outback of Australia. . Under Mrs Rinehart's leadership, the Hancock Group has diversified from prospecting to become a miner, and further investing in iron ore, copper, potash, gold, coal, cattle, dairy and property. The group has grown under her leadership to become one of the most successful private mining companies in the world, and become the most successful private company in Australia's history.
Mrs Rinehart's achievements include the development of the mega Roy Hill project, the exploration and then development of four major iron ore mines at Hope Downs, (the latter more recently with joint-venture partner Rio Tinto Iron Ore, ) and the considerable expansion of Hancock's agricultural business, now the second-largest producer of cattle in Australia and one of Australia's largest landowners.
At Hope Downs, Mrs Rinehart took the company's tenements from a status of temporary titles – with the area having little more than a few drill holes – to State agreement and bankable feasibility study status, to then partner with Rio Tinto, and construction of four major mines, with more in the pipeline. This involved an enormous approval process and extensive high-risk expenditure both for exploration and studies, then raising money to develop these major mines and related facilities. It being noted, that unlike most major mines, which use shareholders money, and hence its directors don't bear the risk personally, this was done by Mrs Rinehart via her private family company of which she owns directly more than 76 per cent.
Mrs Rinehart's flagship achievement is the exploration, financing, construction and operation of the $US10 billion Roy Hill project – the debt raised was the largest ever for a mainly greenfield land-based mining and infrastructure project anywhere in the world. This debt-funding package was secured from 19 of the largest banks in the world and five Export Credit Agencies. Roy Hill uses some of the largest mining equipment in the world, another world first. Her instigation of pink trucks, pink trains, the largest whims plant in Australia also pink and more across Roy Hill sites, in support of those suffering breast cancer, and in support of women in the mines, is also a world first and encouraged several ship owners to paint their ships pink also, another first.
Mrs Rinehart's vision to grow and value-add Australian food has been the basis for significant investments, including the acquisition of the iconic S. Kidman and Co pastoral company. Today, the Hancock Group pastoral properties stretch across most states in Australia, plus the Northern Territory.
She is also the founder of Australians for Northern Development and Economic Vision (ANDEV), has authored two books, and arranged and funded a third one, (for agriculture), founded Australia's Annual National Mining and Related Industries Day and National Agriculture and Related Industries Day, and is Patron of several organisations, and a governor of AmCham (Australia).
A philanthropic champion of worthwhile causes, Mrs Rinehart and the Hancock Group's charitable objectives support a number of medical, sporting, educational, health and community organisations. She serves as Patron of Australia's internationally renowned Olympic swimming, rowing, volleyball and synchronised swimming teams, whose Olympians provide important role models for Australians.
Mrs Rinehart's business success, industry leadership and contribution to Australia, has been recognised in her own country and internationally. She was awarded an Honorary Doctorate from Bond University, prestigious business awards from CEO Magazine's Chairman of the Year in 2014 and 2017, and their lifetime achievement award also, much coveted mining awards from diggers and dealers, including in 2020 achieving their trifecta , prestigious international awards, such as from S & P Global Platts and Mines and Money , etc, which are in addition to numerous lifetime achievement and other awards. As an industry leader and huge contributor to Australia, she provides a role model for other women, and as many note, is an Australian patriot, who provides inspiration to many.
In addition to these awards referred to below, she has received more awards for Roy Hill, where she is Executive Chairman, and Atlas, a subsidiary of Hancock Prospecting where she is Executive Chairman, and Bannister Downs, a joint venture company which has won hundreds of awards for its fine dairy produce, (including, nations best cream).
2006 | Diggers and Dealers 'Deal of the Year' (for Hope Downs).
2009 | Australian Export Heroes Award (in recognition of an extraordinary contribution to the growth and development of Australian exports).
2009 | Telstra – West Australian Commonwealth Bank Business Owner Award.
2009 | Telstra West Australian Business Woman of the Year.
2009 | Telstra Australian Commonwealth Business Woman of the Year (National).
2009 | Telstra Australian Business Woman of the Year (National).
2011 | 100 Year Centenary, Hall of Fame (WA).
2011 | Global Leadership Award (the 'Masterclass CEO of the Year').
2011 | Government Media Mining Awards for Outstanding Leadership of a Mining Company.
2012 | Diggers and Dealers 'Deal of the Year' Award for the Roy Hill Project. (This is the first time in Digger and Dealer's history that this award has been presented to a Chairman twice).
2012 | McMillan Woods Global Awards 2012 – Visionary CEO of the Year.
2012 | Trailblazer of Australia – for promoting Australia internationally. (This is the first time the Trailblazer Award has been awarded to an individual rather than a company).
2013 | Free Enterprise Leader Award 2013 (in recognition of Mrs Rinehart's vision for Australia and her commitment to Australia's future).
2013|Chairperson of the Year Award, CEO Magazine's Executive of the Year Awards
2014 | Lifetime Achievement Award – The Chartered Institute of Logistics and Transport.
2014 | The BrandLaureate Woman of the Year Brand ICON Leadership Award – Asia Pacific Brands Foundation.
2014 | Order of Merit by the Australian Olympic Committee (interalia).
2014 | Chairperson of the Year Award, CEO Magazine's Executive of the Year Awards
2014 | Best Company for Leadership, Mining Australia "Hancock Prospecting" – IAIR Awards.
2015 | McMillan Woods Global Awards – Philanthropist of the Year Award.
2015 | Outstanding Women Leadership Achievement Award – presented by the World Women Leadership Congress and Awards Mumbai February
2015 | IJ Global Asia Award – Roy Hill Mining and Metals Deal of the Year for the Asia Pacific region
2015 | Mines & Money "Lifetime Achiever's Award" Hong Kong
2015 | Australian Mining Prospect Award – Contribution to Mining
2015 | IMARC Inaugural 2015 Lifetime Achievement Award
2015 | Sydney Mining Club, Australian Miner of the Decade
2016 | Chamber of Minerals and Energy of Western Australia (CME) Women in Resources Lifetime Achievement Award
2016 | Momentum Most Inspiring Woman of the Year Award
2016 | Global Lifetime Brand Icon Award in Minerals & Exploration
2016 | Honorary Life Membership of the Institute of Public Affairs (IPA)
2016 | Federation Star Award from the International Women's Federation of Commerce and Industry (IWFCI)
2017 | The Lifetime Achievement – Global Leadership Award from McMillan Woods Global
2017 | Women Leaders of the Decade in Innovation & Enterprise Award from the Women Economic Forum
2017 | Lifetime Achievement Award from S&P Global Platts
2017 | Excellence in Mining award at the Women in Industry Conference and Awards.
2017 | Australian Mining Prospect Award – Contribution to Mining
2017 | Chairperson of the Year Award, CEO Magazine's Executive of the Year Awards
2018 | The Angkor Award for leadership in female empowerment from the Cambodian Children's Fund
2018 | The 500 Club State Shapers Award for her role in shaping the state of Western Australia
2018 | American Chamber of Commerce in Australia (AmCham) – Gold Trophy
2018 | Mines and Money special award for Outstanding Achievement in the mining and resources sector
2019 | McMillan Woods Global CSR Visionary Leader
2019 | Global Business Leadership Awards 2019 Lifetime Achievement Award
2019 | CEO Magazine inaugural Lifetime Achievement Award
2019 | CEO Magazine Resources Executive of the Year Award
2019 | Swimming Australia Lifetime Contribution Award
2019 | Roy Hill wins award at the 2019 Diggers and Dealers Mining Forum
2020 | Roy Hill wins the Industry Leadership Award at Platts Global Metals Awards 2020
2020 | Mrs Rinehart wins the GJ Stokes Memorial Award at Kalgoorlie-Boulder's Diggers & Dealers Mining Forum
2020 | Mrs Gina Rinehart wins Diggers and Dealers Lifetime Achievement Award, the second only person & first female to win the trifecta of awards at Diggers & Dealers
2020 | Mrs Rinehart inducted into the Australian Prospectors & Miners Hall of Fame in recognition of her contribution to the State's resources sector – installed under the category of Entrepreneurs and Promoters, for her achievements in leading the development of Hancock Prospecting's Hope Downs and Roy Hill iron ore mines
2021 | Queensland Community Foundation Board of Governors Award for Outstanding Achievement
2022 | Mrs Rinehart appointed as an Officer of the Order of Australia (AO) for distinguished service to the mining sector, to the community through philanthropic initiatives, and to sport as a patron
2022 | Mrs Rinehart wins Australian Mining Prospect Awards Lifetime Achievement Award
2022 | Roy Hill wins Australian Mining Prospect Awards Hard Rock Mine of the Year Award and Australian Mine of the Year Award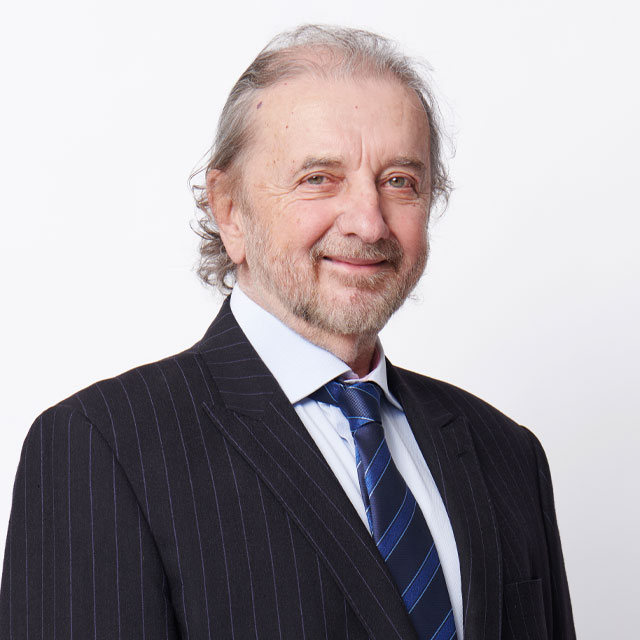 Fifty years' total experience in both open cut and underground mining, encompassing mining operations, mine planning, feasibility studies, project financial evaluation, negotiations with government and non-government organizations, business development, joint venture participation, project commissioning, exploration management, audits and other related activities. Tad has worked in iron ore, manganese, gold, brown and black coal, oil shale, copper, zinc and lead and was employed by Bechtel and several small-to-medium sized gold companies prior to joining HPPL in 1991. Tad has broad and significant experience with mining projects in Australia, Papua New Guinea (Ok Tedi), China and New Zealand.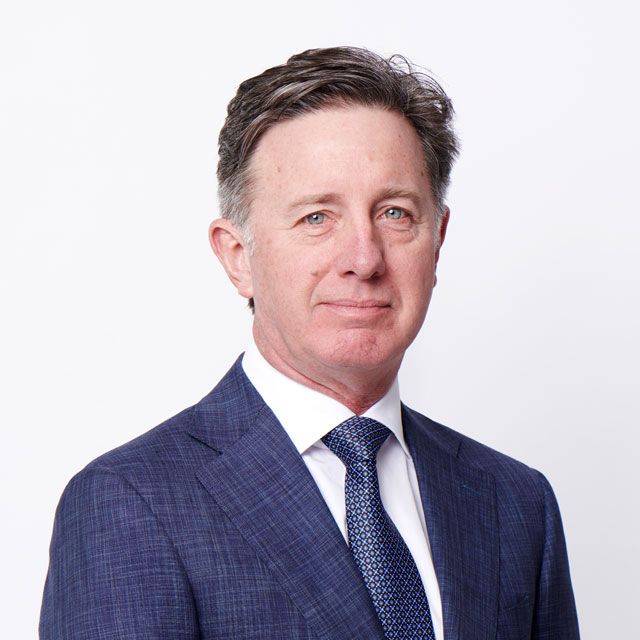 Chartered Accountant admitted to the Institute of Chartered Accountants in Australia in 1988. Broad experience in corporate finance, accounting and tax, and mergers and acquisitions, specialising in the mining/resources and property/construction sectors both in Australia and South-East Asia.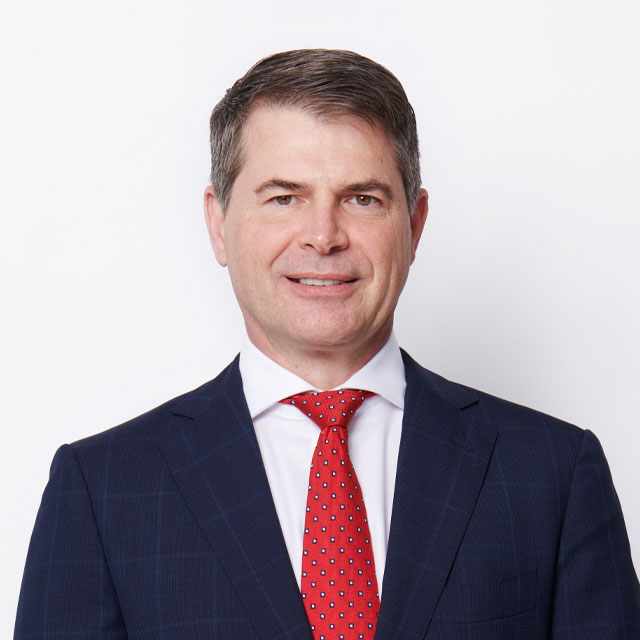 25 years' experience gained in mining and related industries. Previously CFO of subsidiary company Roy Hill Holdings, from 2013 to 2016, responsible for leading US$7.2billion project financing for construction of the Roy Hill project. Prior to this held position as CFO of Paladin Energy Ltd, a uranium mining business listed on Australian, Toronto and Namibian stock exchanges. Career began with PriceWaterhouseCoopers before working with Credit Suisse First Boston and later Brambles Industrial Services. Experience gained includes as a minority shareholder of a mining and construction business over 8 years. Chartered Accountant admitted to Australian Institute of Chartered Accountants in 2001. Awards 2014 – Australian CFO of the Year Award, CEO Magazine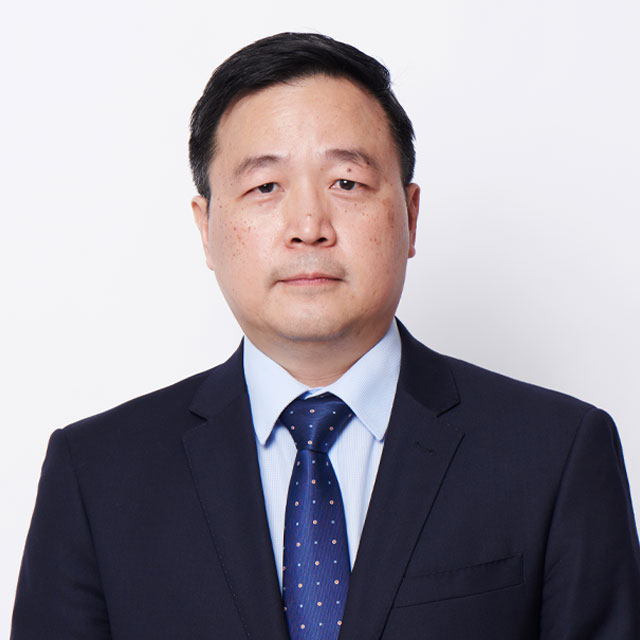 Jabez has more than 20 years of experience in financial reporting, corporate taxation, advisory and treasury, having worked in a Big Four accounting firm and in businesses within the mining and resources industry in Australia. Jabez is a Chartered Accountant and a member of Chartered Accountants Australia and New Zealand and its predecessor, the Institute of Chartered Accountants in Australia, since 1997.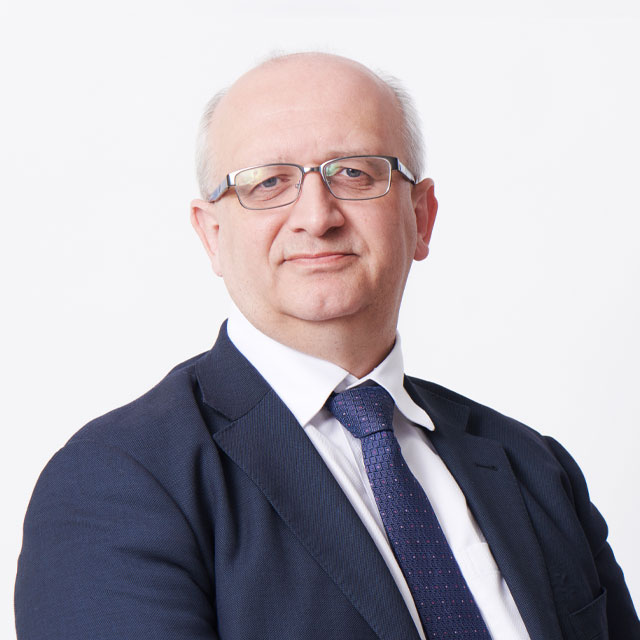 Over 30 years' experience in international and Australian energy and infrastructure businesses.
Between 2017 and 2021 he was CEO of Squadron Energy an Australian company focused on exploration and development projects in the natural resources and energy sector. Prior to that between 2010 to 2017 he was CEO of DBP Transmission (DBP). DBP was the owner and operator of the Dampier to Bunbury Natural Gas Pipeline, Western Australia's most important piece of energy infrastructure.
His role prior to joining DBP was Vice President Strategy, Portfolio & Planning with Shell Upstream International in the Hague. Overall he had a 20 year career with Shell working in Australia, the Netherlands, the USA, the UK and throughout Asia. During his career with Shell he gained experience in pipeline operations, offshore construction, LNG, energy pricing and business development.
He has a Bachelor of Engineering from the University of Nottingham and a MBA from London Business School.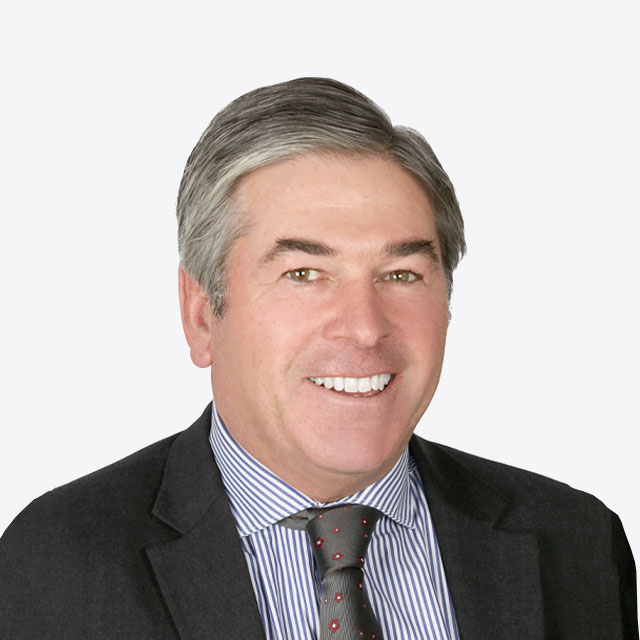 John brings over 30 years of senior agribusiness experience to Hancock Agriculture including the roles as CEO of Hassad Australia, Managing Director of Clyde Agriculture and executive roles with Elders and Stanbroke Pastoral Company. During this period, John has been involved in beef and sheep production, cotton, grain, feedlotting, meat processing and exporting.
John is currently the Independent Chair of the Red Meat Advisory Council.
Previous board roles include Chair of LAWD, Dairy Farmers Milk Cooperative, Compass Agribusiness, Meat & Livestock Australia and Dairy Australia.
John holds a Diploma in Farm Management, Bachelor of Business, Graduate Certificate in Agribusiness, Master of Business Administration and is a Fellow of the Australian Institute of Company Directors.