Innovating in
Agriculture
With over 25 properties in its portfolio, the Hancock Prospecting world-class agribusiness is the country's second largest producer of beef with a total herd capacity size of over 340,000.
Hancock Prospecting has a long and proud history in agriculture on both sides of the family. Hancock Prospecting is committed to investing in local rural communities, developing and implementing innovative, industry-leading farming practices and driving export quality and growth.
Prior to mining exploration, the family owned and operated for decades a number of iconic cattle stations in WA including Ashburton Downs and Hamersley Station. Hancock's Executive Chairman, Gina Rinehart, grew up on Hamersley station.
Hancock Prospecting has significantly grown the agricultural portfolio with strategic investment in pastoral stations and agribusinesses.
Hancock Prospecting Properties
Hancock Prospecting currently owns more than 14 properties spread right across Australia, ranging from Western Australia to New South Wales.
Raising and finishing some of the finest cattle in the industry, these stations and farms produce beef for both domestic and overseas markets.
Focused on improving management tools, productivity, volume and cattle welfare on all its properties, Hancock has introduced and is in the process of rolling out across all stations, new game-changing technology such as the digital UHF communications systems, walk over weighing, solar power, remote bore monitoring, drones and more.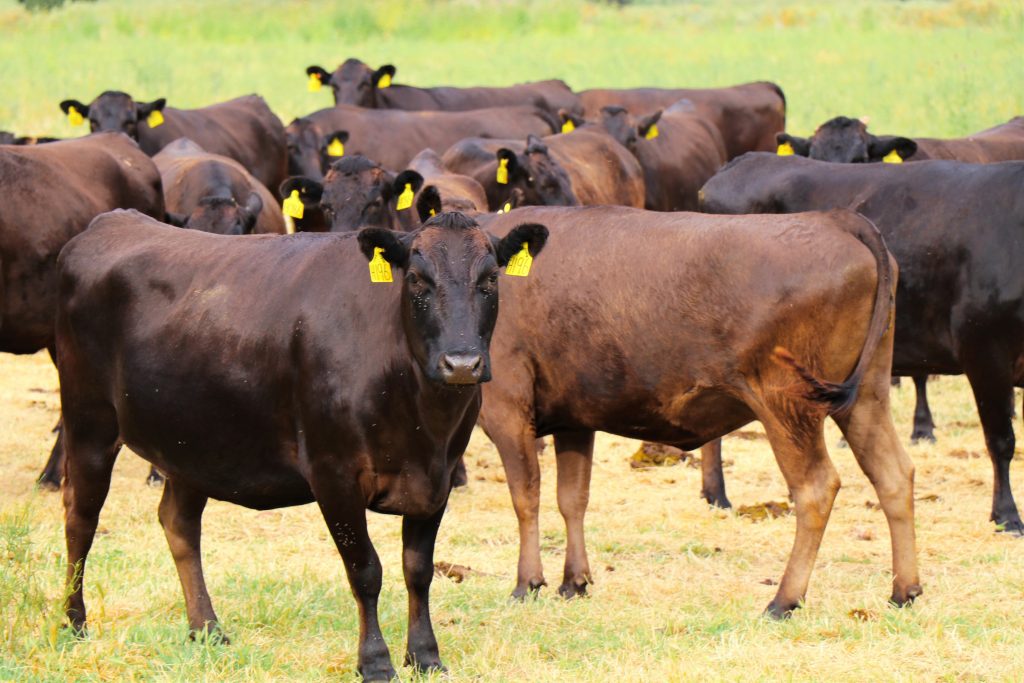 Continuing longstanding role in primary industries, Hancock Prospecting has acquired an ownership interest in four premium cattle stations in northern West Australia: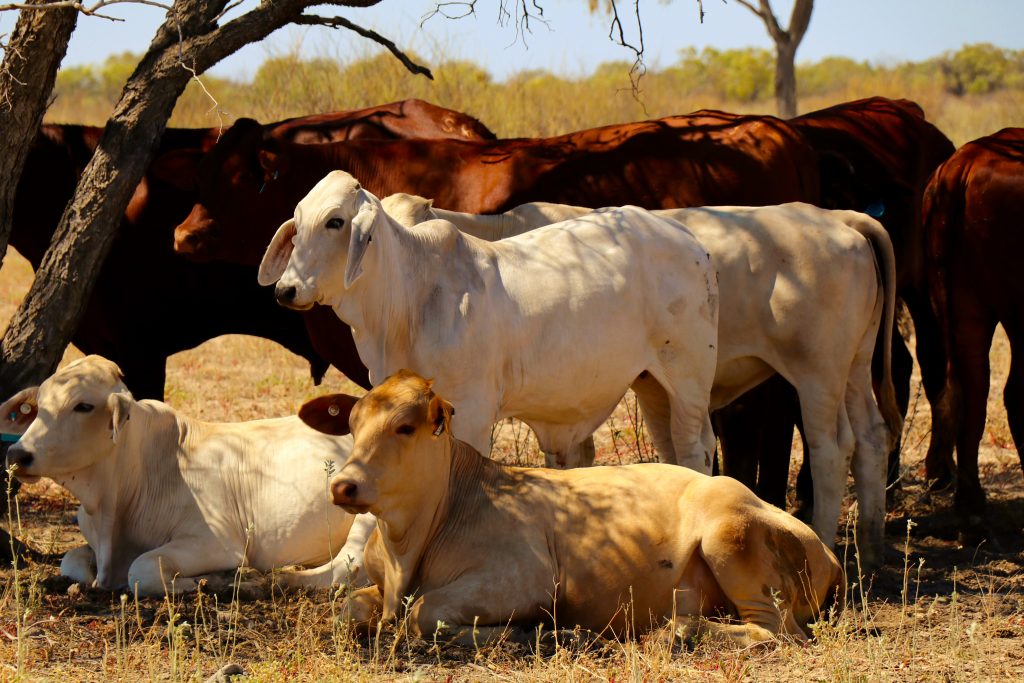 The acquisition of S. Kidman & Co marked a significant milestone for Hancock's extensive agricultural operations.
The joint venture company, Australian Outback Beef Pty Ltd (AOB), owned 67% by Hancock and 33% by Shanghai CRED Real Estate Stock Co Ltd, acquired 100% of the shares of S. Kidman & Co Ltd (Kidman) in late 2016.
Kidman is an iconic family company, founded by Sir Sidney Kidman in 1899, and is one of the Australia's largest beef producers with a herd carrying capacity of 65,000 cattle across Queensland and the Northern Territory.
Within the Kidman portfolio there are 5 cattle stations (including outstations), a bull breeding stud farm (Rockybank).
Building on the legacy of the legendary Sir Sidney Kidman, a friend and business partner of James Nicholas (Mrs. Rinehart's maternal grandfather), Hancock and Shanghai CRED are growing the business, investing in innovative technologies to improve business practices and enhance efficiencies and developing new export markets.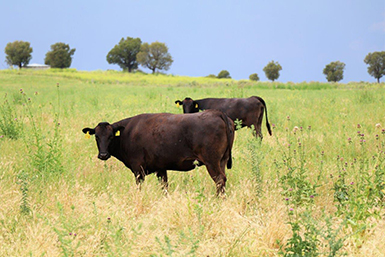 FULLBLOOD WAGYU BEEF OPERATION
Hancock Prospecting has expanded its interest into wagyu beef by way of the acquisition of wagyu cattle stations in New South Wales and Queensland. The Wagyu herd is currently over 12,000 head in total, one of the largest herds in Australia.
In Queensland, Hancock Prospecting is currently developing an F1 Wagyu cattle herd across 3,300 hectares of farmland, using its own full-blood genetics along with prime Angus breeders to take advantage of the land held by the company.
The new 2GR premium Wagyu beef brand is a high-quality product, currently exported around the world.
The inspiration behind the 2GR premium Wagyu beef brand dates back more than 100 years to back in the late 1800s when Mrs. Rinehart's great grandfather had three sons: her grandfather George Hancock, and his two brothers, John and Richard. Mrs. Rinehart's great grandfather founded the 'H3B' brand for cattle and sheep, which stood for Hancock 3 Brothers, named for his sons.
Today's 2GR brand signifies the initials of Gina Rinehart, along with her daughter Ginia Rinehart.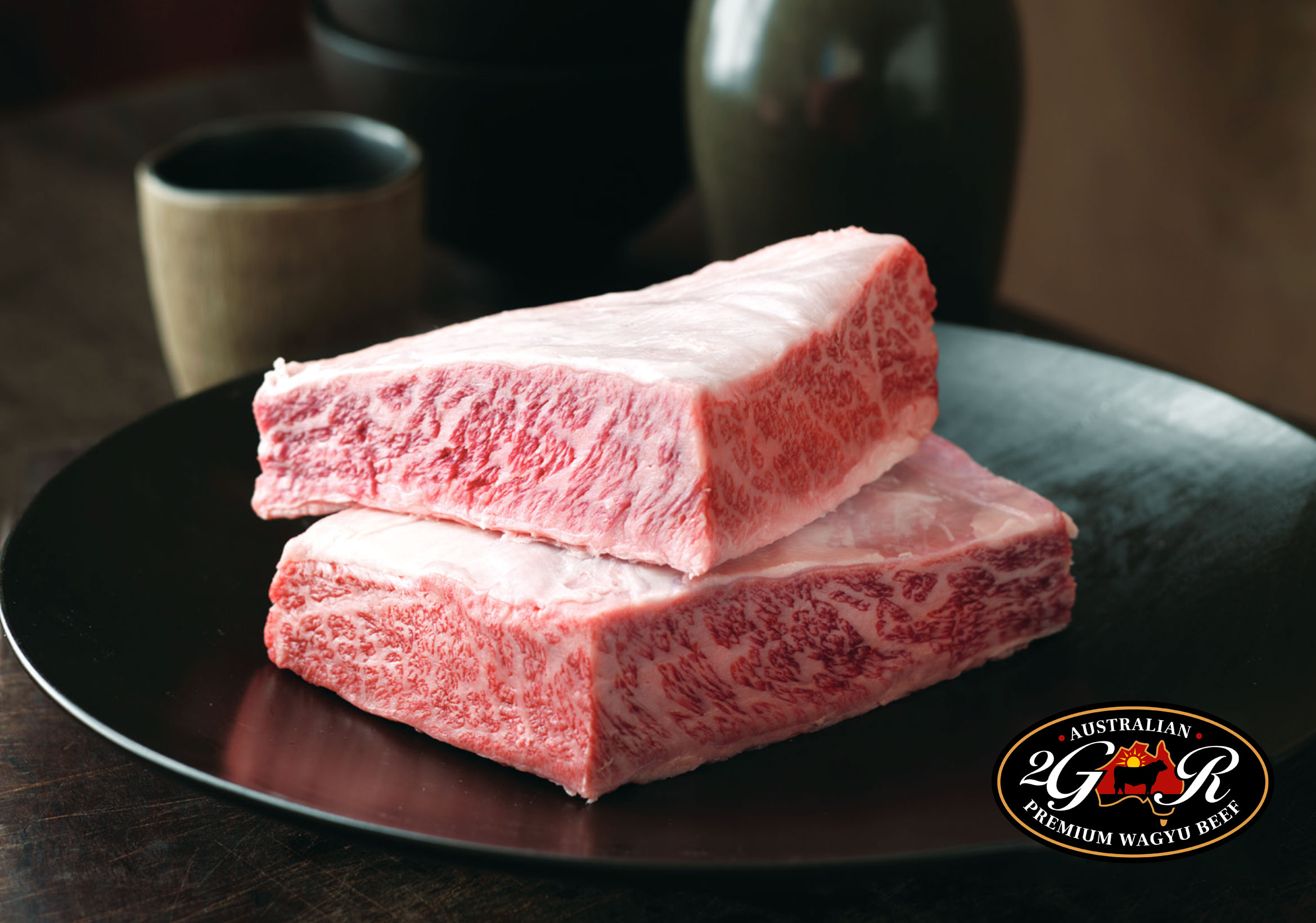 can be enjoyed at the following quality establishments.
WA
Heritage Wine Bar
C Restaurant
Kanpai Yakiniku
Mondo Di Carne Retail Store
Nobu QT Restaurant
Modo Mio
Silks
The Crown Group
Binchotan Grill and Tapas
Bistro Guillame
QLD
VIC
NSW & ACT
may be ordered from the following quality distributors
Australia
Singapore
Hong Kong
Taiwan
Middle East
Thailand
USA
Canada
UK
Europe
Maldives
North Asia
Indonesia
Korea
Australia
Thomas Foods International
120 Riverside Place
Morningside QLD 4170


P

07 3399 2777
Contact: Grant Taylor – National Foodservice Manager


E

grant.taylor@thomasfoods.com


M

0417 331 200
Haverick Meats
13-15 Green Street
Banksmeadow NSW 2019


P

02 93168900
Contact – Mark Bashinsky – QLD Sales Account Manager


E

mark@haverickmeats.com.au


M

0448 554 220
Absolute Providores
Unit 3 / 9 Lionel Donovan Drive
Noosaville QLD 4556


P

07 5324 1633
Contact – Robert Lee


E

rob@absoluteproidores.com


M

0413 293 306
Haverick Meats
13-15 Green Street
Banksmeadow NSW 2019


P

02 93168900
Contact – Peter Andrews


E

peter@haverickmeats.com.au


M

0418 619 769
Australian Wholesale Meats
5 Wulbanga Street
Prestons NSW 2170


P

02 8738 1700
Contact – Jeremy Byrne


E

jeremy@awmsydney.com.au


M

0476 000 775
Gowa Foods
25 Hotham Parade
Artarmon NSW 2064


P

02 9439 2050
Contact – Hendra Hermanto


E

hendra@gowafoods.com.au


M

0413 546 023
Haverick Meats
13-15 Green Street
Banksmeadow NSW 2019


P

02 93168900
Contact – Michael Rakecki – VIC Sales Account Manager


E

michael@haverickmeats.com.au


M

0417 423 187
Barossa Fine Foods
7 Ridgeway Road
Edinburgh North SA 5113


P

08 8255 3900
Contact – Dieter Knoll


E

dieterknoll@barossafinefoods.com.au


M

0402 447 759
Mondo Di Carne
Unit 5 / 41 King Edward Road
Osbourne Park WA 6017


P

08 9204 4099
Contact – Rob Garreffa


E

rgarreffa@mondo.net.au


M

0411 428 450
Singapore
Hong Kong
Taiwan
Middle East
Thailand
USA
Canada
UK
Europe
Maldives
North Asia
Indonesia
Korea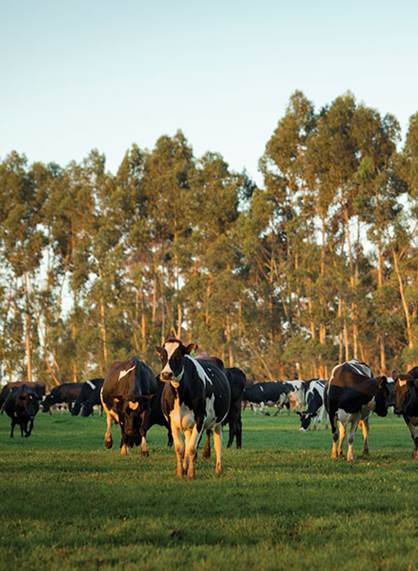 Located in Western Australia, Hancock is a 50% partner with the award-winning Bannister Downs Dairy.
Bannister Downs produces premium branded milk, flavoured milk, ice cream and other dairy products, predominantly for the domestic market and small amounts of export to Asia.
Winning over 285 individual awards for their world-class products, Bannister Downs is an acclaimed Australian dairy company.
With the goal to be a global leader in ethical diary, Bannister Downs recently completed one of its biggest projects yet – the construction of a new and state-of-the-art 'Creamery Complex.' This complex includes the construction of a voluntary robotic milking system designed to maximise herd health and comfort as cows are milked on a voluntary basis. The new facility will allow a significant expansion of its customer base both domestically and into Asia.