Board and Senior Management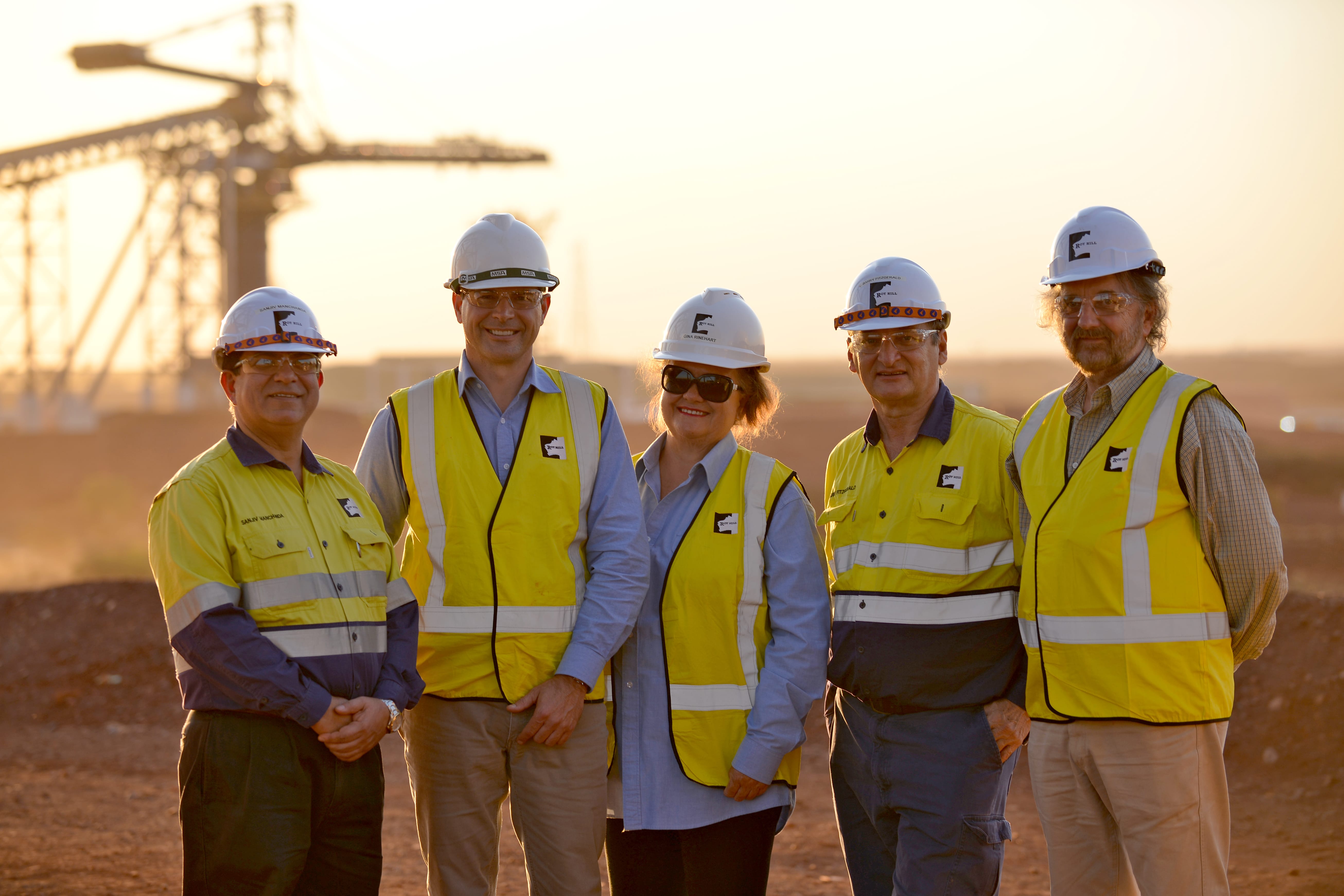 EXECUTIVE COMMITTEE
Hancock Prospecting's Executive Committee is responsible for the management of the Group and its business ventures.
The Executive Committee is made up of:
Mrs. Gina Rinehart, Executive Chairman
Mr. Tad Watroba, Executive Director
Mr. Jay Newby, Executive Director
Mr. Garry Korte, Chief Executive Officer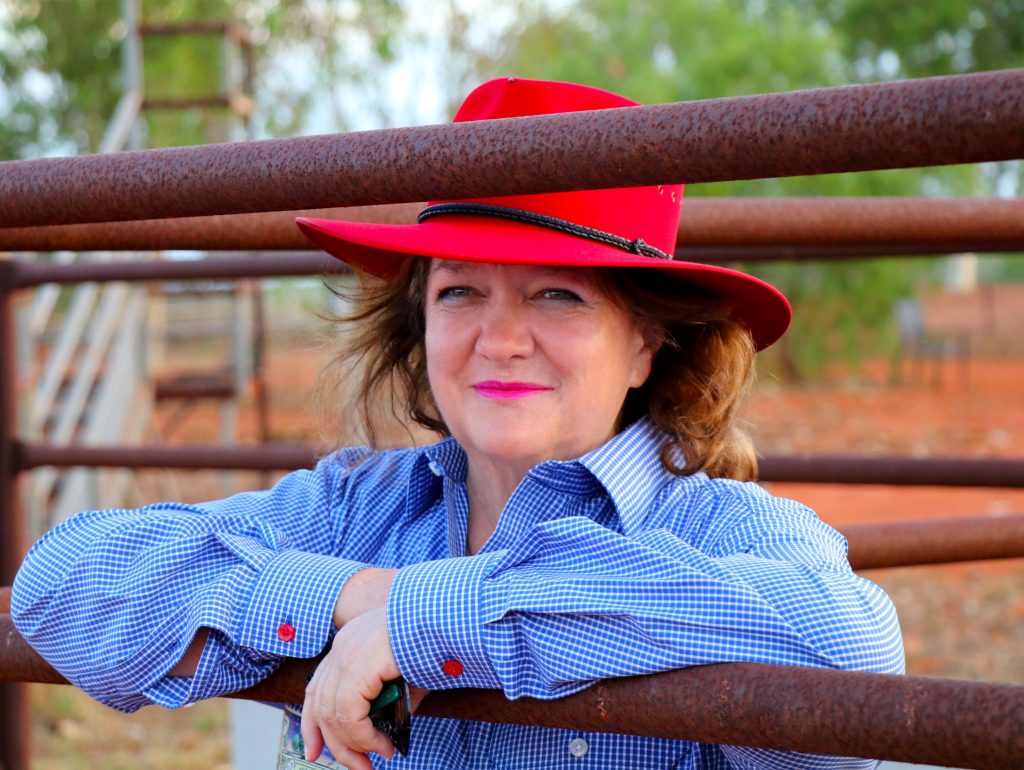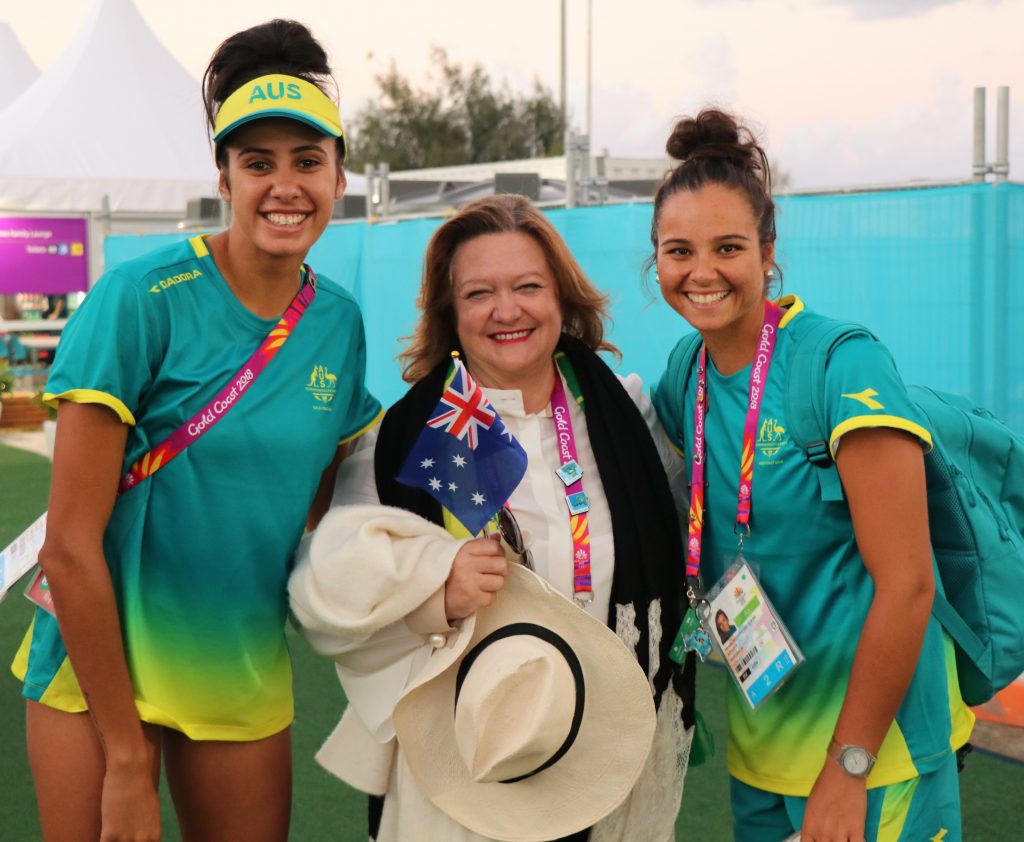 MRS GINA RINEHART
EXECUTIVE CHAIRMAN HANCOCK PROSPECTING GROUP ROY HILL S. KIDMAN & CO
Gina Rinehart is a leading figure in the mining and agricultural industries in Australia.
She spent her childhood between the Pilbara, in north-west Australia, where she lived with her parents on large sheep and cattle properties in the remote and rugged iron ore region, later attending boarding school at St. Hilda's Anglican School for Girls in Perth.
Since becoming Executive Chairman of the Hancock Prospecting Group in 1992, Mrs. Rinehart has transformed the Group from one that was in difficulties and financially troubled to a successful industry-leading innovator.Under Mrs. Rinehart's leadership, the Hancock Group has diversified from prospecting to include investments in iron ore, coal, beef, dairy and property.
Mrs Rinehart's achievements include the development of the mega Roy Hill project, the exploration and then development of four major iron ore mines at Hope Downs with joint-venture partner Rio Tinto, and the considerable expansion of Hancock's agricultural business, now the second largest producer of cattle in Australia.
At Hope Downs, Mrs Rinehart took the company's tenements from a status of temporary titles – with the area having little more than a few drill holes – to then with partner Rio Tinto, construction of three major mines. This involved an enormous approval process and extensive high-risk expenditure both for exploration and studies, then raising money to develop these mammoth mines and related facilities.
Mrs Rinehart's flagship achievement is the exploration, financing, construction and operation of the $US10 billion Roy Hill project – the debt raised was the largest ever for a mainly greenfield land-based mining and infrastructure project anywhere in the world. This debt-funding package was secured from 19 of the largest banks in the world and five Export Credit Agencies.
TAD WATROBA

EXECUTIVE DIRECTOR
Fifty years' total experience in both open cut and underground mining, encompassing mining operations, mine planning, feasibility studies, project financial evaluation, negotiations with government and non-government organizations, business development, joint venture participation, project commissioning, exploration management, audits and other related activities. Tad has worked in iron ore, manganese, gold, brown and black coal, oil shale, copper, zinc and lead and was employed by Bechtel and several small-to-medium sized gold companies prior to joining HPPL in 1991. Tad has broad and significant experience with mining projects in Australia, Papua New Guinea (Ok Tedi), China and New Zealand.
JAY NEWBY

EXECUTIVE DIRECTOR
Chartered Accountant admitted to the Institute of Chartered Accountants in Australia in 1988. Broad experience in corporate finance, accounting and tax, and mergers and acquisitions, specialising in the mining/resources and property/construction sectors both in Australia and South-East Asia.
GARRY KORTE

CHIEF EXECUTIVE OFFICER
25 years' experience gained in mining and related industries. Previously CFO of subsidiary company Roy Hill Holdings, from 2013 to 2016, responsible for leading US$7.2billion project financing for construction of the Roy Hill project. Prior to this held position as CFO of Paladin Energy Ltd, a uranium mining business listed on Australian, Toronto and Namibian stock exchanges. Career began with PriceWaterhouseCoopers before working with Credit Suisse First Boston and later Brambles Industrial Services. Experience gained includes as a minority shareholder of a mining and construction business over 8 years. Chartered Accountant admitted to Australian Institute of Chartered Accountants in 2001. Awards 2014 – Australian CFO of the Year Award, CEO Magazine
JABEZ HUANG

EXECUTIVE GENERAL MANAGER, FINANCE / COMPANY SECRETARY
Jabez has more than 20 years of experience in financial reporting, corporate taxation, advisory and treasury, having worked in a Big Four accounting firm and in businesses within the mining and resources industry in Australia. Jabez is a Chartered Accountant and a member of Chartered Accountants Australia and New Zealand and its predecessor, the Institute of Chartered Accountants in Australia, since 1997.
DAVID LARKIN AM

CEO, HANCOCK AGRICULTURE
David has over 30 years' experience in the meat industry including running his own vertically-integrated beef business, Atron Enterprises. He spent six years as Chairman of the Australian Meat Industry Council. During his term as AMIC chair he played important roles in developing trade access agreements and removing trade barriers for Australian beef in emerging markets like China, as well as the US, Japan and Korea. Most prestigious awards include: AMIC's Distinguished Australian of the Year award in 2009, and in 2014 both the Australian Export Heroes Award and Red Meat Achievers Award as well as the recipient of an AM in the Queen's Birthday Honours in June 2017.