Article by Jenna Clarke courtesy of the Australian.
Australia's richest person, Gina Rinehart, has accused Mark Zuckerberg of doing nothing to stop the promotion of scams and ­"deceptive content" on his social media platforms, including Facebook and Instagram.
Mrs Rinehart has personally written to the Meta chief executive to alert him to "numerous scammers" falsely using her name and identity online to "fraudulently solicit money from vulnerable people".
"In the last few weeks, I have had more than 750 scams on Facebook, as opposed to only one on Twitter (the platform now known as X) in the same time ­period, hence I'd appreciate more efforts taken in attempting to ­address these issues. Greater ­action is needed to stop scams and intentionally fraudulent content from being available and advertised to," Mrs Rinehart said. "Meta needs to do more (as) innocent Australians are falling victim to job scams through Facebook."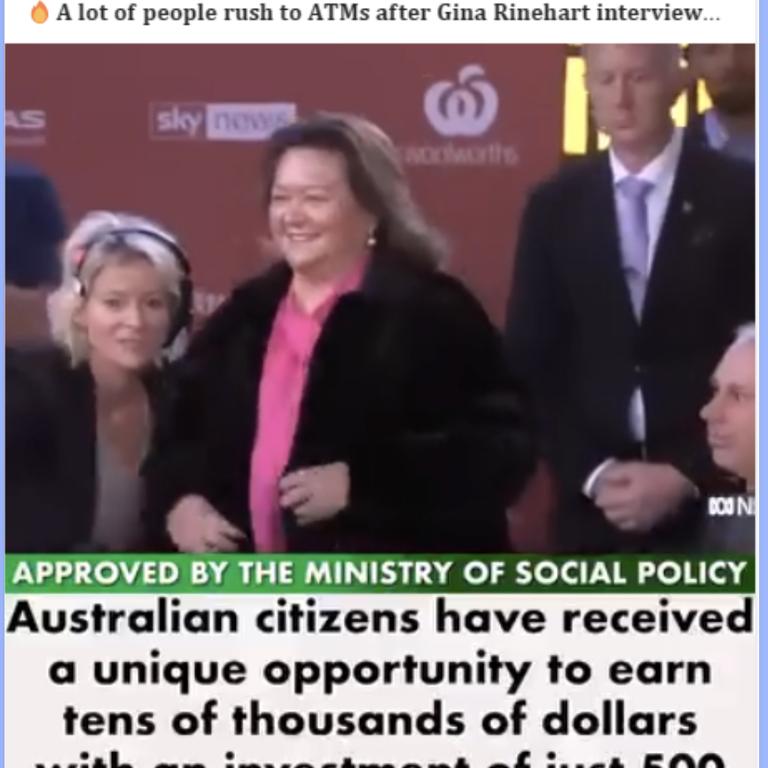 The letter, dated November 9, is written by the mining magnate on behalf of several other prominent Australians such as entrepreneur Dick Smith and billionaire real estate developer Harry Triguboff, whose AI generated likenesses are being used to encourage people to send money to or invest in dodgy business ventures like crypto currency and diet techniques.
She also cites "high profile media personalities" such as former A Current Affair host Tracy Grimshaw and Today host Karl Stefanovic, whose images are being used for fraudulent online activities on Meta's platforms.
Her personal letter is a last-straw act and comes after Meta – the owner of Facebook, Instagram, Threads and messaging app WhatsApp – has failed to respond or act on any of the official complaints lodged with the tech company by her staff over a number of months.
She called Meta's failure to act on the numerous complaints of the "huge surge in scams and fraudulent content proliferating across your social media platforms" an "all too common trend" where "real Australians are losing their hard-earned money".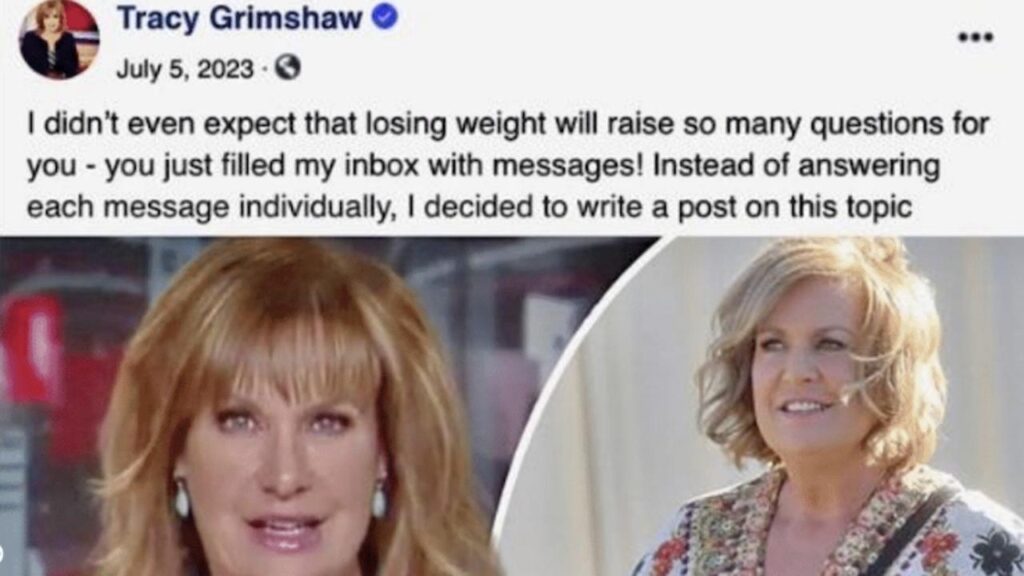 "According to the National Anti Scams Centre, Australians reported a record $3.1bn lost to scams in 2022. This represents an 80 per cent increase from the year before. The NASC also estimates that about 80 per cent of all scams reported include some form of impersonation of a legitimate entity. This has happened using me hundreds of times, and my staff can't keep up; there are so many," Mrs Rinehart said.
"Beyond the tangible losses of billions of dollars, the emotional and psychological toll is huge. Despite our staff's concerted efforts to report such content, there remains an alarming persistence of scams, and new ones increasingly emerge."
Last year, fellow billionaire Andrew Forrest commenced legal proceedings against Facebook's parent company after alleging the social media company was criminally reckless in allowing bogus advertisements using his image to appear on its site.
Former Sunrise host David Koch is seeking legal action against social media platforms over several fake ads he understands have swindled his fans out of tens of thousands of dollars over several years.
"These (social media) platforms have to be held accountable," he said in September. "If these digital platforms can stop people from posting because they put a rude picture up or the content is offensive, why can't they do the same thing with these ads?"
Mrs Rinehart is yet to receive any response from Meta.
The Australian understands the social media giant is moving to disband its Australian news partnership team, with the last executive being moved into a role focused on music partnerships.