Article by Sean Smith courtesy of the West Australian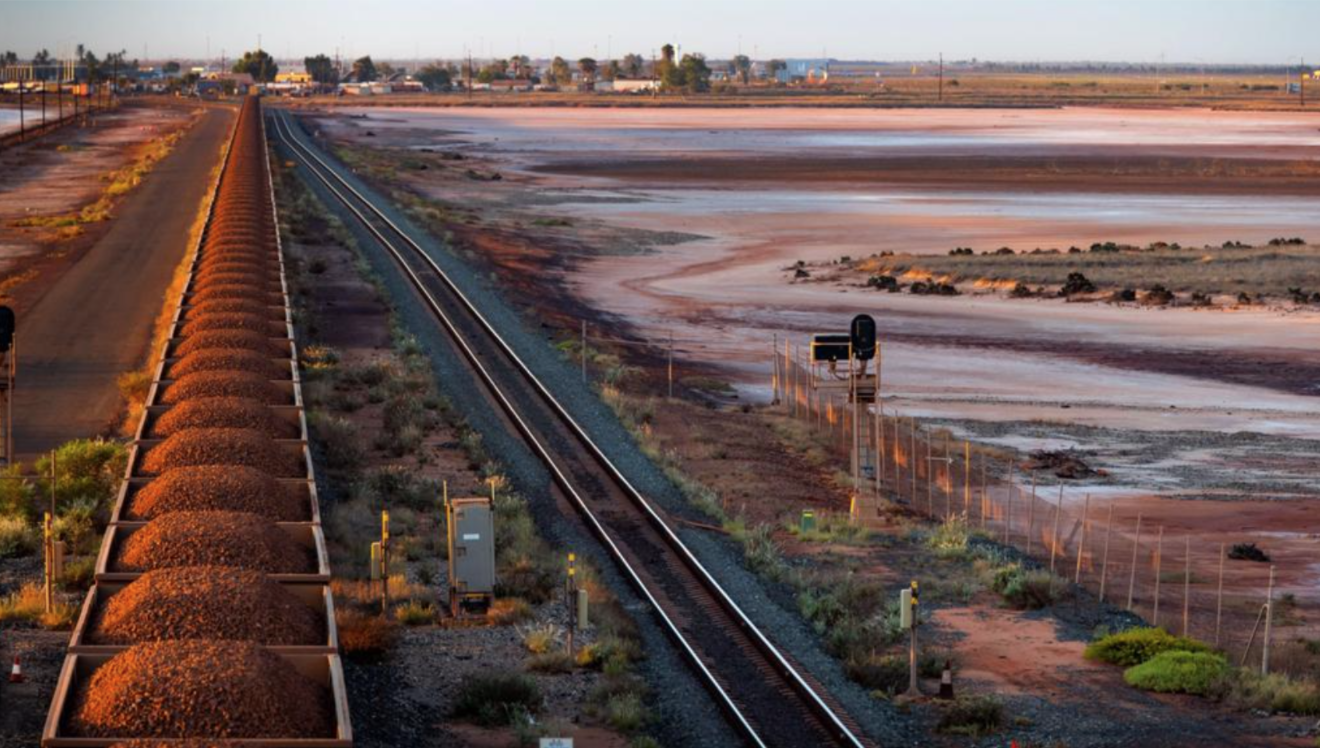 WA's biggest iron ore miners have pulled more than $30 billion in profit from the Pilbara over the past year, capitalising on persistently high prices and unrelenting demand.
Gina Rinehart's Roy Hill Holdings, the engine room of the billionaire's business empire, yesterday rounded out a bumper reporting season for the State's top-four iron ore producers by confirming a 60 per cent jump in annual earnings to more than $2b.
The result swelled the combined Pilbara iron ore profits of Roy Hill, Rio Tinto, BHP and Andrew Forrest's Fortescue Metals Group for the year to June to $33b, with the cumulative revenue exceeding $86b.
The quartet are on target to do better this financial year thanks to unexpectedly high iron ore prices that are drawing strength from Chinese demand for steel to service an infrastructure-led economic recovery after COVID-19.
The steel-making commodity averaged just over $US90 a tonne over 2019-20 but is widely forecast to realise about $US110 this year. Yesterday, it was trading at $US121/t.
The unlisted Roy Hill Holdings, which is majority owned by Mrs Rinehart, said today "increased revenues coupled with a focus on cost control" lifted annual earnings to $2.2b in the year to June 30, from $1.4b previously.
The company owns the Roy Hill mine in the Pilbara, which shipped its first iron ore in late-2015.
As disclosed previously, it paid a maiden dividend of $475m last month after paying down $10b of debt linked to the mine's development.
Accounts filed with the corporate regulator today show revenue for the year was up 24 per cent at $6.4b as iron ore prices held above $US110 a tonne and Roy Hill shipped more of the steel-making commodity.
"Cash flow from operations increased by 32 per cent year-on-year to $3.7b, reflecting higher sales while net borrowings reduced by $2.7b," Roy Hill Holdings said in a separate statement.
"During FY20, Roy Hill has fully repaid all (of the) outstanding loan under the original syndicated loan facilities, which were the largest ever secured for a greenfields mainland mining project."
The company said it continued to reduce costs while sustaining exports at 60 million tonnes a year as it sought government approvals to expand to 70mtpa.
Its "simplification and cost optimisation focus" was "particularly important considering the likely weakening of iron ore prices in the near future with higher production levels resuming in Brazil and the future risk of iron ore deposits coming on stream, such as in Africa".
The company paid $43m in royalties into WA State coffers during the year, while its tax bill exceeded $900m.
"As we look forward, subject to achieving government approvals, our growth plans will see us increase from 60mtpa to 70mtpa," Mrs Rinehart said.
"This along with continued capital investment and innovation projects … are driving efficiencies across our mining operations and will see us grow the 2800 jobs we already provide and continue to generate revenue in tax and royalties for the national and State governments."
Mrs Rinehart's flagship, Hancock Prospecting, owns 70 per cent of Roy Hill Holdings in partnership with Japan's Marubeni Corporation (15 per cent), South Korea's POSCO (12.5 per cent) and China Steel Corporation (2.5 per cent).
Hancock Prospecting's results last week showed it paid a $710m dividend after posting a $4b profit.